Abiotec II Workshop - Venue
The workshop will be held at the MFPA facilites in Weimar, Germany
Coudraystraße 9
99423 Weimar
Germany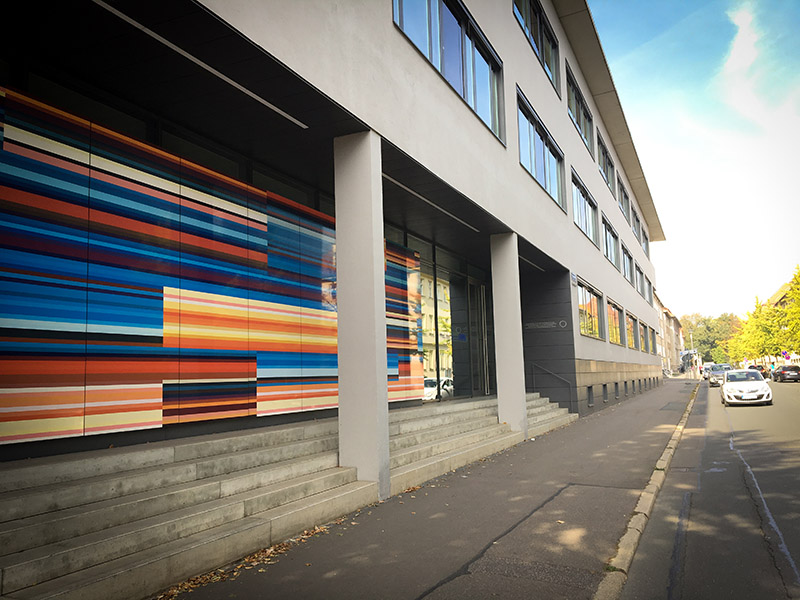 How to go there
Weimar is a small town located in the middle of Germany. It is easily accessible from the highway A4 or by train via Erfurt. International airports include Leipzig-Halle, Berlin and Frankfurt.
By air
You can check connections to the following airports. Below you will find infos on their distance to the venue, airport code and website for further information:
Leipzig-Halle Airport (LEJ)
~120 km
www.leipzig-halle-airport.de
Berlin Schönefeld (SXF) and Tegel (TXL)
~220 km
www.berlin-airport.de (Schönefeld)
www.berlin-airport.de (Tegel)
Frankfurt Airport (FRA)
~276 km
www.frankfurt-airport.de
By train
Train timetables and tickets can be obtained from the Deutsche Bahn website: www.bahn.com
By car
Weimar can be reached conveniently via the highway A4. The venue, MFPA facilities, are located in the Coudraystraße 9. A parking garage is located around the corner in the Gerhart-Hauptmann-Str.
Here you will find some suggestions for hotels near the venue. Alternatively, the workshop participants can book hotels via other online booking sites. 

Hotel Anna Amalia (recommended)
Address:
Hotel Anna Amalia
Geleitstr. 8-12
99423 Weimar
Tel.: +49 (0)3643 49560
info@hotel-anna-amalia.de
www.hotel-anna-amalia.de
Hotel Alt Weimar
Address:
Prellerstraße 2
99423 Weimar
Tel: +49 3643-8619-0
Fax: +49 3643-8619-10
info@alt-weimar.de
https://www.alt-weimar.de
Hotel Amalienhof
Address:
Amalienstraße 2
99423 Weimar
0049 (0)3643 – 5490
0049 (0)3643 – 549110
info@amalienhof-weimar.de
www.amalienhof-weimar.de
Weimar – Between Goethe's beauty and Buchenwald's lessons
Weimar is a small town, which is home to both a very rich cultural history as well as important memorial sites from World War II. Among the most famous writers, musicians and artists to live in Weimar were Goethe, Schiller and Liszt. The origins of the Bauhaus can also be found in Weimar along with remnants of the Nazi era, including the work camp Buchenwald. The tower of Buchenwald can be seen from the rooftops of Weimar.